In a corporate world filled with numbers and boring routines, you wouldn't want to work with a team that doesn't have a heart. At WAM Digital, we make sure that our clients have a great experience working with us. Located in Curridabat, Costa Rica, our passionate team is ready to help you with web development, advertising, email marketing, and so much more.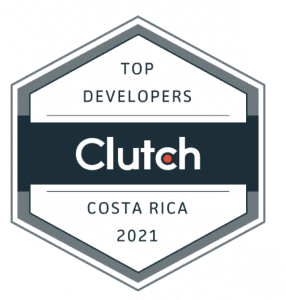 In honor of our impact on the space, WAM Digital earns a great spot in Clutch's 2021 Leaders' Rankings!
Clutch is a B2B platform that cuts through disorganized market research by collecting client feedback and analyzing industry data. Every month, Clutch Leader Awards recognize the highest-performing companies by industry, service focus, and location. The awards also help browsers find out more about the best place for B2B services around the world.
We work hard to deliver. We put our very best for our clients, and that's why we found out that we've been honored as one of Costa Rica's best web developers, we were beyond thrilled.
"In today's extremely competitive digital world, we make huge efforts to keep ourselves up to date in terms of technologies, quality, and services for our clients, being recognized for it just reconfirms that we're on the right path. We're extremely proud to be awarded by Clutch!" — Chief Executive Officer of WAM Digital
With that being said, our team dedicates this recognition to our clients. Thanks to their phenomenal five-star reviews on Clutch, we wouldn't receive this esteemed honor. We owe them so much.
Next year will mark our tenth anniversary in the industry, we look forward to celebrating more wonderful milestones ahead! We're genuinely excited to see what's ahead for us.
Want to work with a top-notch team? Get in touch with our studio today. Write, call, or simply stop by our office — we're stoked to work with you!