Why should you partner up with our digital production studio?
About Us
We consider both current and future requirements. Our purpose, is to solve all your digital challenges and deliver the best quality products.
We're a creative digital performance marketing agency that helps passionate organizations achieve inspiring results.
Process
We work with both - Agencies and Brands - to create digital solutions using each project data and analytics in order to apply our vast experience on the different media channels to achieve the results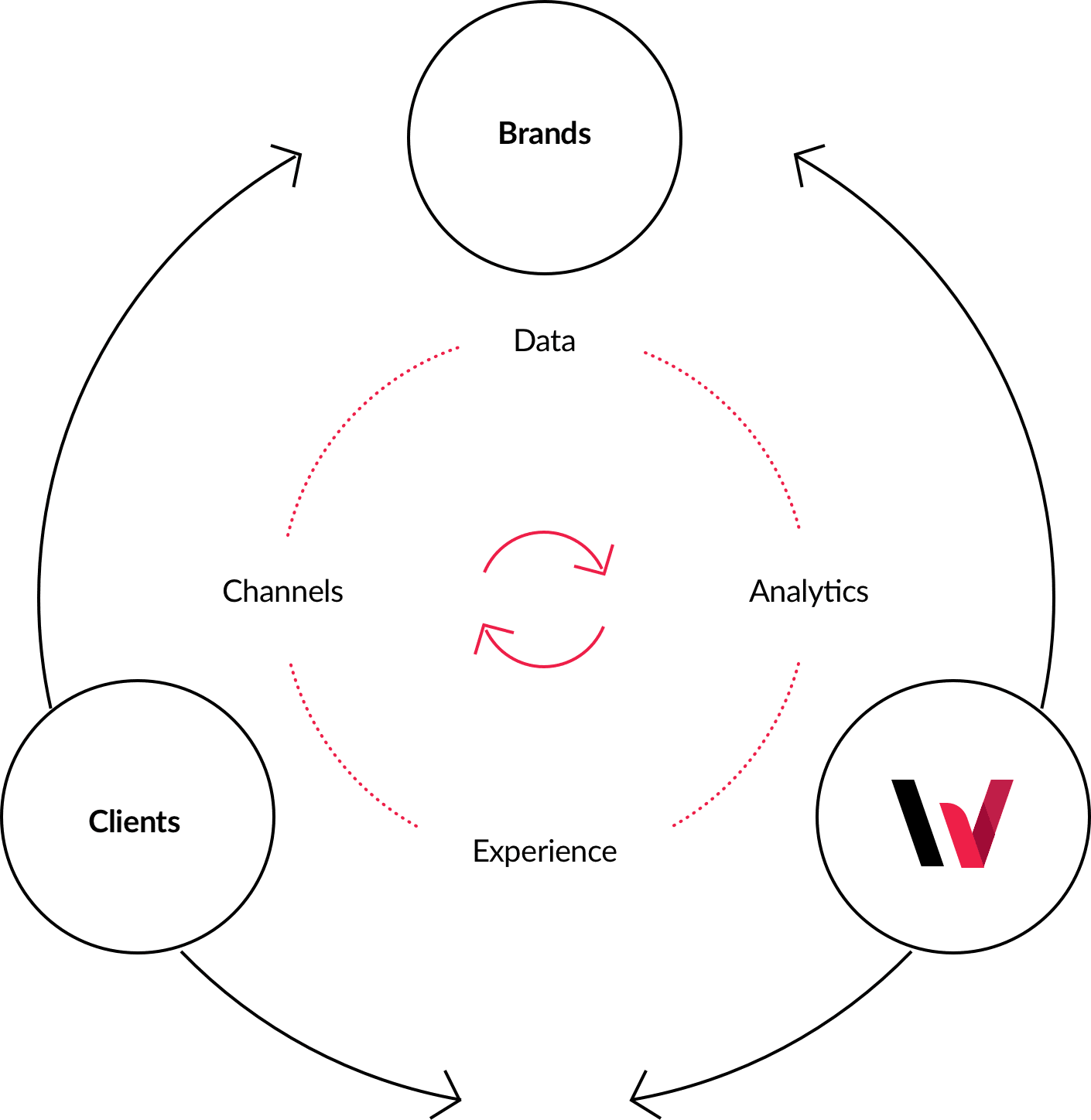 Expertise
Our Full-Stack team focuses on delivering multi-device rich media solutions, websites, apps, and content across all types of media channels.
We offer a big range of service going from dynamic banners, 360 view galleries, eCommerce websites development, to bug fixing and QA testing.
Our services are available to all markets (North America, LATAM, EMEA, APAC).
HTML5 Banners

Rich media, standard, high impact, and responsive

Web Development & Apps

Mobile first, responsive, eCommerce, landing pages, emails, and CMS for both platforms iOS and Android

Transcreation Content

Video, FB and IG Statics, Carousel, and Cinemagraphs

Dedicated Teams

If consistent staffing is needed, we can provide the required capabilities
Certifications
All of our projects are managed using the latest methodology standards in the industry. We will adapt and engage with your team without any issues.
We offer planning, time, and budget control from day one to completion. We constantly train, improve, and certify to optimize our efforts. We keep on learning to stay on top of the latest trends.
Partners
We have delivered over 50 000 banners on all the mayor rich media vendors and platforms.
We know how to deliver the best units and have proven expertise. We are certified professionals with more that 15 years working along some of the most well-known technology partners.
Nearshore
Costa Rica's Central Time Zone is deal when real-time collaboration is a must.
San Francisco + 2hrs
Los Angeles + 2hrs
Houston Same Time Zone
Chicago Same Time Zone
New York - 2hrs